Chef Lucy provides social event catering for events such as parties, charity events, anniversary celebrations, and other social gatherings. Social event catering often involves planning menus and coordinating delivery, setup, and service of food and beverages.
Social event catering can include a wide variety of food and drink options, from casual buffet-style meals to formal, sit-down dinners.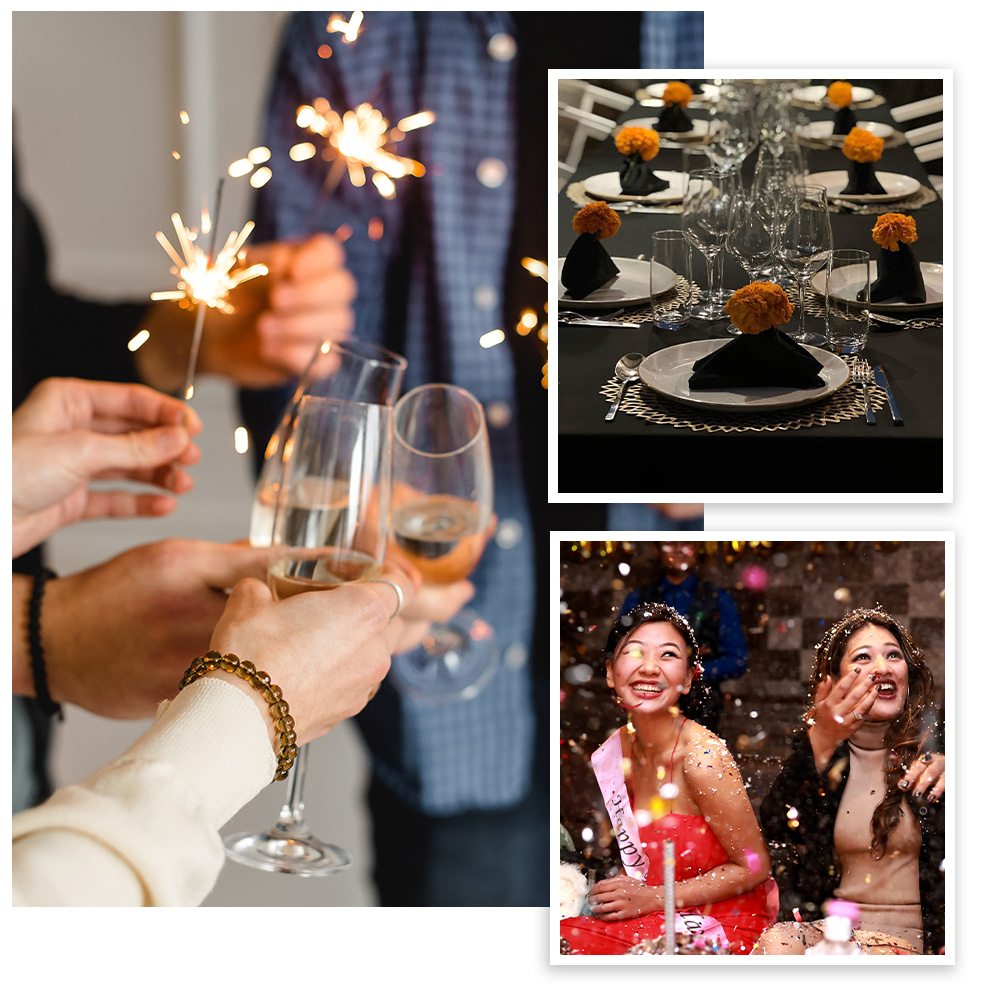 Chef Lucy will be able to create a unique and memorable experience for your guests, with the ability to offer creative personalized menus and presentation.
Save time and energy, as we will take care of all aspects of the food and drink service, allowing you to focus on other aspects of the event planning and execution.
Cocktail parties
Birthday celebrations
Anniversaries
Family reunions
Bridal showers
Open houses
Retirement parties
New Year's Eve parties
Engagement parties
Memorials
Sit-down dinners
Graduations
End-of-season wrap parties
Charity events
Holiday celebrations
Farewell get-togethers
Baby showers
Bar and bat mitzvahs
Casino nights
Themed events
Ready to plan your event?

If you want to save time and effort, reduce stress, customize your event, and ensure a professional presentation reach out today!