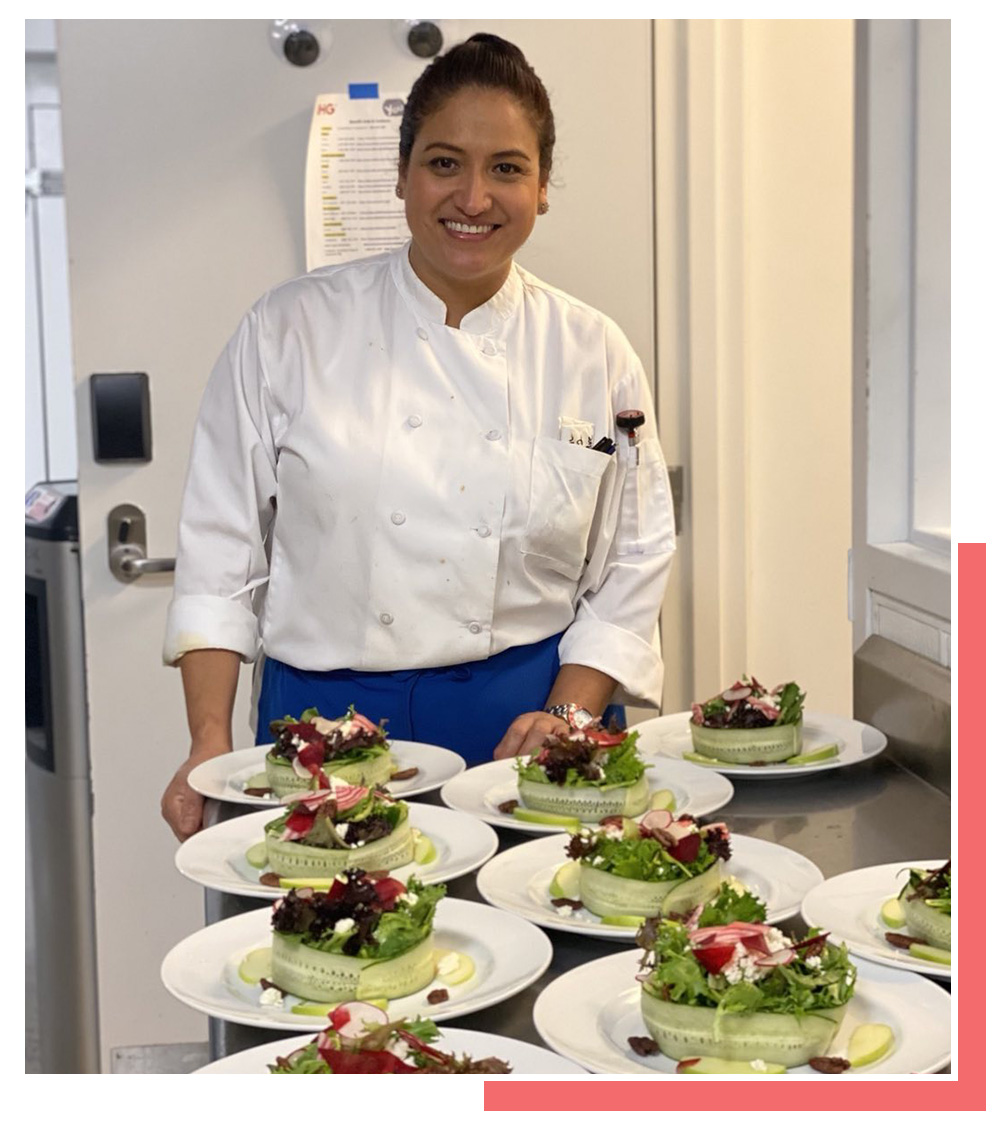 A Perfect Blend of Sensational Food, Inspiring Ideas and Professional Staff
After 15 years of developing healthy menus for very particular families, whether it be for dietary reasons, health issues or just the love of beautiful, good, fresh food, I introduce to you "CHEF LUCY!!!!"
I would love to bring my expertise into your home and/or catering event to include Birthday parties, Anniversary Parties, and Weddings and make your goals a HUGE success. Our kitchen upholds the highest standards for kitchen cleanliness and certifications so that I can fulfill my passion FOOD!!!!!!
My experience includes working at prestigious country clubs in the Houston area, upscale hotels, private events as well as nutritional planning at Houston hospitals. My qualifications include a bachelor's degree in culinary/pastry arts and a certificate in nutrition.
Please take a moment to browse through the photos I have provided on my website of the appetizers, entrees, and desserts I have been preparing. We can sit down for a tasting of my menu or we can come up with a special menu for your specific needs.